OUR SUPER WEEKLY CHOIRS - CLICK ON THE VOICEWORKS NEAREST YOU!

​UPCOMING EVENTS
SATURDAY 19th May - CAKE AND CHORUS
​ 1-5pm
'Panis Angelicus' A 4 part Motet by Palestrina
​CHANGE OF VENUE THIS MONTH - PLEASE CLICK BELOW!

---


​SATURDAY 28th April - BIG SING - 2 songs!!!
11am-2.30pm
'Feed the Birds' AND 'Stormy Weather'
---
​
Voiceworks Principals
​Voiceworks singers are encouraged to learn songs by ear and to spend time with the songs between weekly sessions.
Sheet music and words are provided for ALL songs - it's up to you which you use...
We do perform our songs but you are not obliged to perform!
Although singing by memory is encouraged, it is perfectly okay to perform with your music/lyrics if that makes you happier!
​You get out what you put in!​ (this applies to anything, of course!) ​​
☺☺☺☺☺☺☺☺☺☺☺☺☺☺☺☺☺ "I have been to many concerts in my lifetime, but
none
in which the pure joy of being able to sing is expressed so beautifully as by your choir"
In a letter from Sylvia Westley, 95, Eastbourne, August 2015
ALL our choir workshops include professional vocal tuition
☺
​
​ Haley is a practicing, conservatoire trained soprano and a
​
Natural Voice Practitioner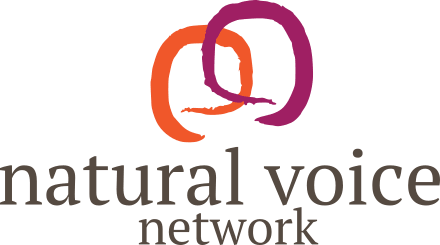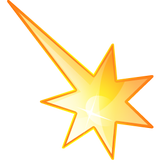 My good friend, and member of London Voiceworks, Mary, and I, sing Botany Bay.
​My arrangement.....
Impromptu Performance for The Springboks!
A small number of my choir and myself paid a surprise visit (with permission) to the Springboks on Tuesday 15th September while they were having dinner at the Two Bulls Steakhouse at The Tally Ho in Old Town, Eastbourne. We sang the South African anthem for them and were warmly and enthusiastically received. Although we don't yet have the footage from the evening we do have a recording of the whole Company singing the beautiful anthem on 29th August 2015 at our summer concert. We also performed this, by memory, for the Eastbourne Festival of Music and Arts in February 2015 and achieved Distinction.
The visual quality of the video is not great but the audio is!

To read the article in the Herald about the evening, click on the button, below.......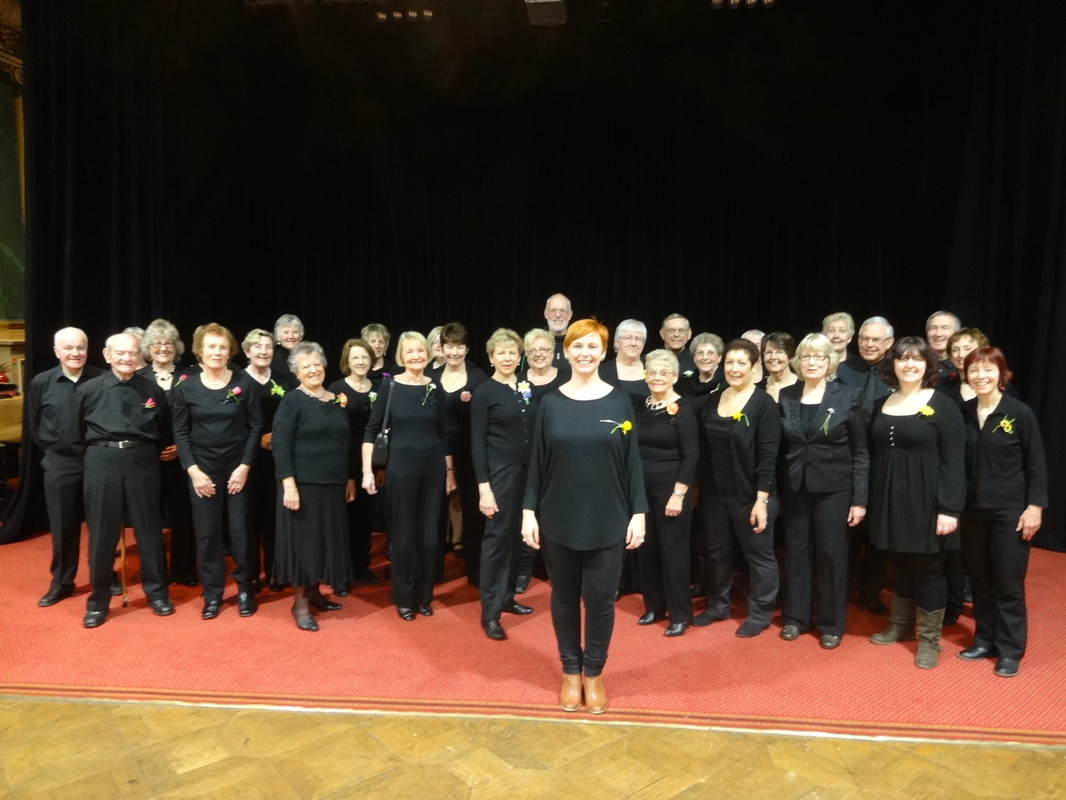 Gabriel's Oboe - Arrangement by Paulo Rowlands Singing Day Concert, August 2016

A HUGE BRAVO! TO EVERYONE WHO SANG IN THE EASTBOURNE MUSIC AND ARTS FESTIVAL ON 13TH FEB, 2015 FOR ACHIEVING DISTINCTION AND WINNING THE JAYMAR CUP, again! - VERY PROUD! ☺
The judge said she 'much admired your disciplined breathing' and 'you sang with excitement drive and conviction!'


WELCOME!

"Man! This woman can teach anyone to sing!" Voiceworks Singer (Anon), London


Are you keen to sing with a vibrant, friendly choir , have no previous experience and can't wait to discover a more confident, fearless singer inside you....encouraged and coached by a classically trained singer who is also an exuberant, funny, hugely experienced (and modest) ensemble singer, singing coach and choir leader?.........Then, look no further!

NEW MEMBERS RECEIVE 20% OFF!


What to Expect from a Workshop Choir
NO auditions, for a start! If you really do want to learn to be a more skilled, fearless singer, this is the choir for you. My approach is always humorous and supportive, with bags of enthusiasm. Your voice will come bounding forward from deep down inside. My favourite ways to warm up the singing voice are with Rounds, Part songs and Canons. They are an easy, fun way to warm up the singing voice.
You'll also be singing rich, emotional harmonies and fun, uplifting melodies, whether it be a jazz standard or a Ghanian lullaby.

In a VCS Workshop Choir your experience will be well rounded, fully instructive and confidence building. Our choirs can be between 15 to 25 in number and are very friendly and inclusive. You'll quickly make friends as you work on your part with others in your group. This makes for a relaxing singing experience, where you feel you are making a contribution and not disappearing into the background. Our choirs are for all abilities, including beginners.

Whether you have sung in the past and are rediscovering your voice, or are a complete beginner, you will find a VCS Workshop Choir encouraging and fun. You will be singing with people who share a love of singing together, finding the strength and creativity in their voices and having fun whilst doing it. There is much laughter and jollity during our sessions together. The choirs are for anyone who wants to sing, even those who consider themselves 'non singers'! Everyone picks a part they want to sing (this may be different for each song) and then sing either the melody or one of the harmonies.
All music is accompanied on the piano at first and then will either continue as an a capella (just voices) piece or will benefit from a supportive and percussive piano accompaniment (by me!).

"All music in the workshop is live. No backing tracks! Just me, my voice and the piano!"

When everyone has learnt their parts we put it together, as a choir. The sessions are fully instructive. You will be encouraged throughout to be mindful of posture, breathing and projection so that you are getting a full workout for your voice and body and feel that you are experiencing the best of your singing voice.
Our choir experience is hugely confidence building. You may feel self-conscious at first whilst getting used to your voice and allowing your body to support you, but this will disappear in time and your experience of singing, with the support of your body, will be one of ease and comfort. I begin each workshop with a thorough warm up of body, breath and voice. You will find yourself singing with ease and not 'shouting to be heard'!


This is Mary and I singing a little sea shanty.
(We're a bit fuzzy but you can still hear us!)
Below is Only Remembered, from the London Choir''s April Concert 2013
This performance of Da Pacem Domine, sung by the London Voiceworks Choir, was part of their April 2013 Showcase Concert.
"Wherever You Will Go" Spring Showcase Concert, London Voiceworks Choir - April 2013
A bit about Haley
As a young singer I spent much of my time singing in choirs, at school, at church, forming little choirs with friends in the sixth-form at my school and was always making up harmonies whilst everyone else sang the tune. I have always felt a deep love for harmony and ensemble singing. It is one of the most rewarding forms of the vocal art; both leading and crafting the sound and singing and creating it. I currently sing in and direct early music vocal trio, Vox Sumus.

"Haley is an enthusiastic and talented teacher. She can get a group of beginners singing together in harmony in an amazingly short space of time. I have always left her classes completely happy, exhilarated and wanting more. All inhibitions drop away and just the joy of singing remains!".
CLARE HOLMAN, actress London

At Goldsmith's College, back in 1994, I was a member of the excellent Goldsmith's Chamber Choir run by the amazing Ken Burton (judge on the BBCs The Choir ). When the time came for Ken to whiz off round the world with his choir, I stepped up and asked to continue the choir, with the music faculty's blessing and Ken's approval. This is precisely where my love of choir leading came from. Their first concert under my directorship was a record breaking 15 mins long, but contained the premier (unbeknownst to me) of a piece of music by one Christopher Gunning (film and tv music composer; Poirot, Remains of the Day) who informed me after the concert (he was there!) that not only did he love our rendition, we had premiered (!) his choral piece and he'd decided it was too short!
My choral career then moved on to singing in The Royal College of Music Chamber Choir under the directorship of esteemed choral director Paul Spicer at the Royal College of Music, London whilst training as a concert artiste. Two of our most memorable 'gigs' were singing for HRH Prince Charles' 50th Birthday Party at Buckingham Palace and The Musee D'Orsay, Paris in 1999. I was also fortunate to experience the choral directorship of the superb Bob Chilcott (The King Singers) and world renowned conductor David Willcox.

"Haley ran a team building 'away-day' for me and my colleagues, which everyone agreed was a great success, and above all, tremendous fun. It was remarkable to see so many people conquering their initial fears, and by the end of the day clamoring for more singing days"!
CHRIS WINTER, Redpost Consulting, London

On graduating, whilst also working as a jobbing singer, I was asked to take the role of singing teacher in various schools in South east London where I immediately went about forming junior and senior choirs, teaching the students about voice production and how to learn harmonies by just listening. Again, a very satisfying experience and a very happy bunch of teenagers!
A busy period of choral directorship and coaching followed, including that of the Blackheath Youth Chamber Choir 2002 - 2004. This then lead to an obvious leaning towards starting up my own project.

"Haley's teaching is not only practical, inspiring and confidence-building, but adapts well to different styles of music. At the end of an all-day workshop for Lewes Saturday Folk Club, singers were clamouring for more and we'll certainly book her again. It was touching to hear people who believed they couldn't sing starting to find a voice and use it for music they love."
VALMAI GOODYEAR, Committee Member, Lewes Folk Club


And so, back in 2004, I started a brand new singing group. It had to encapsulate everything I loved about group singing: writing rich harmonies, voices harmonising, the flow and exhilarating feeling of those voices coming forth and just loving having a good old sing. And I wanted a forum in which to teach about the singing voice.
On 22nd April 2004 at The Goose Green Centre in East Dulwich, the first Voiceworks Workshop Choir was born. There were 6 singers .
Today, as well as my busy private teaching practice and recital performances, I teach over 100 Voiceworks singers with choirs in London, Eastbourne and Lewes, with a new group starting in Brighton in February/March 2018.

"During the Voiceworks session an overall sense of Joy emerges, the spirit is raised and a sense of inner peace pervades the soul. Haley is an outstanding teacher who quickly sweeps the group into another place. With a beautiful voice and warm personality she enables a special group energy to develop. This girl knows her stuff! It's a great experience!" Josie, Teacher, London


Why Singing?

Many of us feel the urge to 'show off' our voices when we've reached the point where we feel brave enough to share it. So, you might want to take part in one of our concerts, if you feel ready. No obligation.

For many, the sessions are therapeutic. As one member confided in me at the end of his first choir session.. "An hour of that is worth a year of therapy. See you next week." Perfect!

"Coming to Voiceworks has meant that I am singing 'properly' for the first time in my life
(at least I think so!) It feels really good" JOHN , Historian London


Reluctant to Sing?
Embarrassment is a big block. Someone may have made a negative comment many years ago about your singing voice. You may not have been picked for a school performance or simply have never indulged in singing. It may never have been encouraged.

And so, many people are apologetic or fearful of their voices. They are afraid of the 'noises' they might release. We have to reach the stage where we accept that the voice is human and may lose control once in a while. And that's OK. Enjoy the sounds, have a giggle at them. There is no right or wrong. When you can reach the stage where there is flow, now that's the magic bit. Along with the voice crafting skills you will take with you from the sessions, a little patience and humour go a long way!

You won't find anything stiff or starchy about a VCS choir. There is always much laughter and joking in the choirs. We do not take ourselves too seriously. If you allow yourself to relax enough to listen and learn the music you will find the experience incredibly uplifting and moving, especially if you happen to be singing something you really love!

"Voiceworks is both calming and energising. It is my weekly oasis and great fun.....
Haley is an inspiring teacher with enthusiasm in spades"
LIZ, Doctor, London